A Demolition & Reconstruction in a busy Towncentre
Working alongside George Cox on behalf of SMBC, we were brought in to carry out the demolition work of a former Bookmakers and Pet Store located on Deanery Way. One of the first challenges we faced was to create a safe fenced off area for the general public on such a busy high street that was the main connecting route access the Merseyway Shopping Centre located on Princess St.
Location

Deanery Way, Stockport

Completion Date

November 2021

Services Provided

Demolition & Reconstruction

Project Duration

5 Months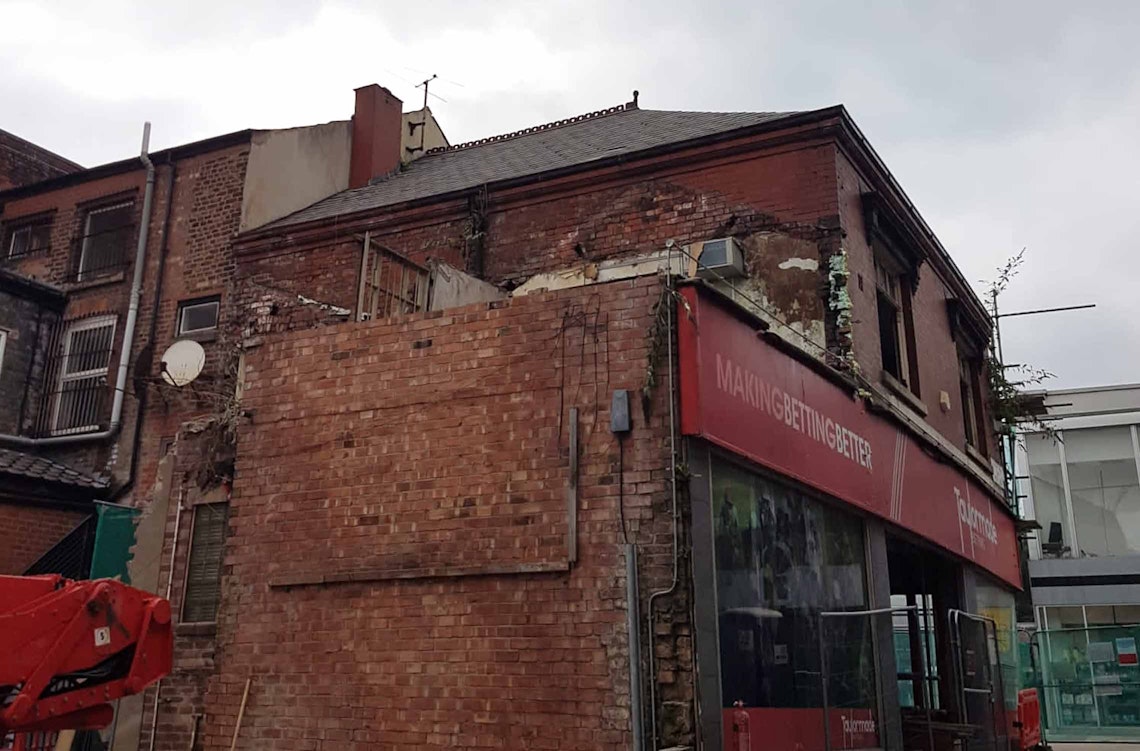 Our workforce fenced off the area and disconnected the existing services to ensure the job could be carried out safely. Scaffolding was erected along with the safe removal of Asbestos that was completed as per the R&D survey. Both buildings had to be carefully dismantled in consideration of the adjoining buildings that were occupied.
Once the site was cleared, the build of fresh foundations could begin. This included the construction of a new buttress tied into the remaining adjoining wall. The works were further complicated by the unsafe condition of the bookmakers building, as this had been derelict for a number of years. In addition to approaching this with the correct procedure, we were also required to include proposals of our structural engineers within the construction phase plan and RAMS.
We managed the works to carefully strip and demolish the buildings including the basement areas and maintain the stability of the buildings plus the adjoining building throughout the works. Despite the constraints, due to our expert-level management team and skilled workforce, we were able to problem-solve our way through the unexpected turns within the project and adapt in order to meet the requirements of the job overall.
Archaeological Findings
Due to the age of the buildings, we made way for Archaeological investigations to take place during part of the project.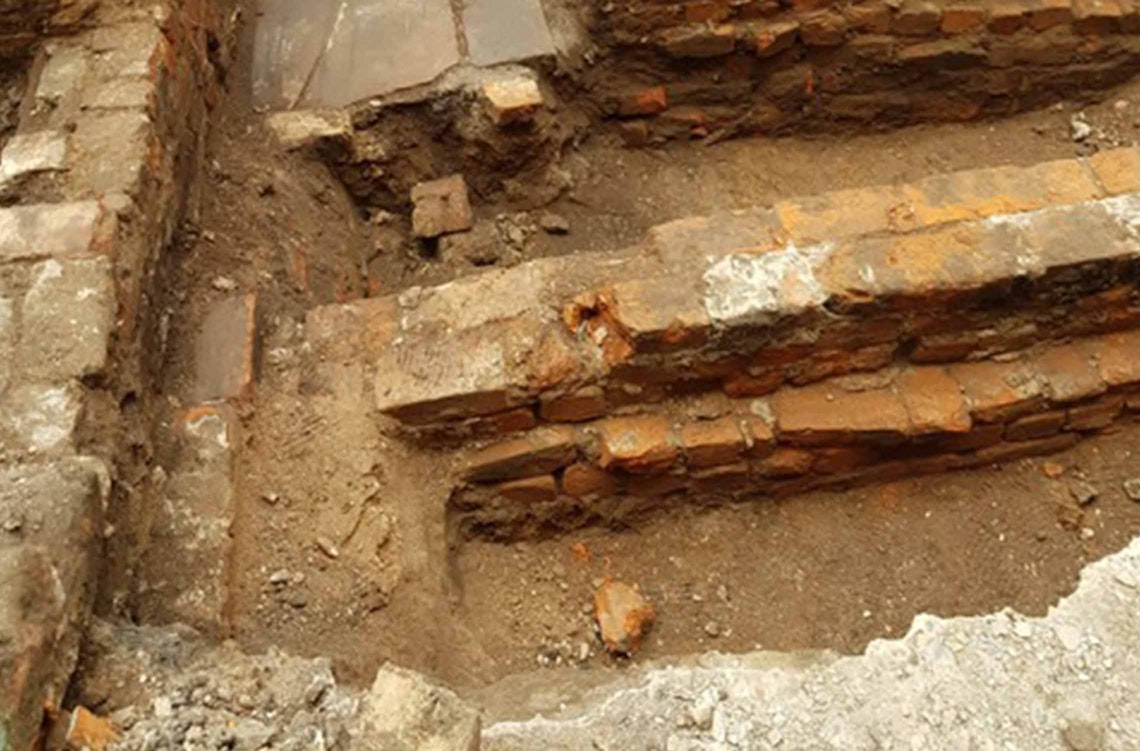 Go to the Previous Slide
Go to the Next Slide