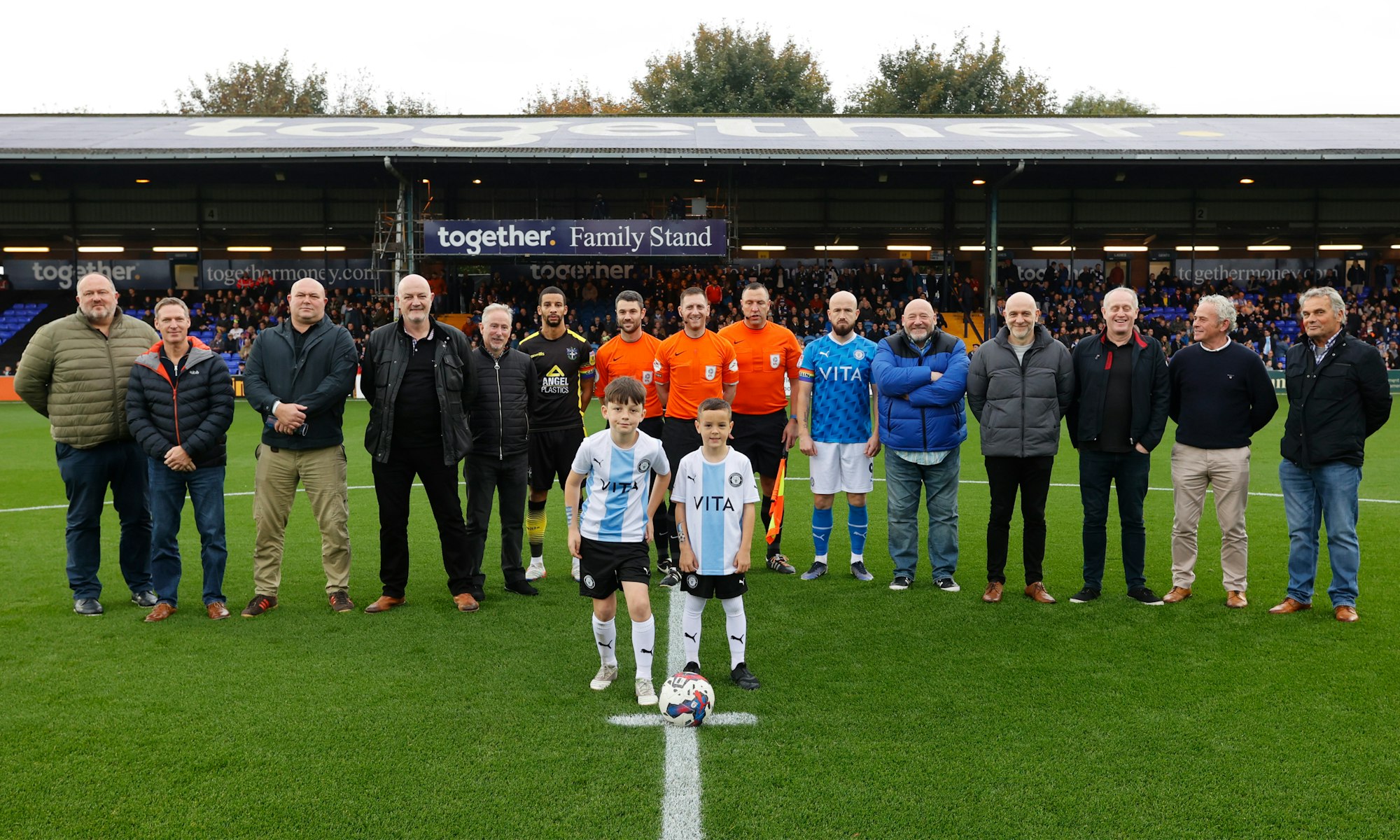 Sponsoring a Winning Match at Stockport County FC
06 Dec 2022
We were the official match sponsor for the Stockport County FC Vs Sutton United game, did you spot us!?
We had the pleasure of taking a few members of the R&M team and clients over to Edgeley Park to see the game vs Sutton United. It was an action-packed match that saw a straight red card given to striker Omar Bugiel of Sutton United. Paddy Madden, Kyle Wootton and Will Collar each scored a goal for their club, awarding Stockport with a 3-0 win.
As the official match sponsor, we were given the task of selecting the man of the match, which we awarded to Will Collar who scored the third and final goal of the game.
Stockport County FC are currently positioned in the middle of the table in league 2, the club have only lost 1 in their last 5 matches after recently being promoted last year. We wish them the best on their continued winning streak, we we're glad to be a part of the big day.